Whether driving through the Santa Cruz Mountains or exploring hundreds of wineries in one San Francisco location, these events cover a broad range of wines, vineyards and styles. The best part about attending any of these is meeting the talented people behind the wines.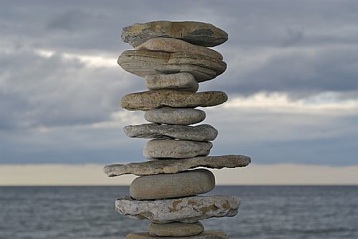 FEATURED EVENT: IN PURSUIT OF BALANCE, March 19 San Francisco
In Pursuit of Balance is the coming together of a small group of wineries that share a common goal: to produce balanced Pinot Noir and Chardonnay in California. Balance is achieved when fruit, acidity, structure and alcohol coexist without one component overpowering another. It's a simple concept that is too often neglected in modern winemaking. IPOB was created to promote dialogue around this topic and celebrate wineries seeking a different direction with their wines, aiming for balance, restraint and non-manipulation. The wines poured at this event are some of the best you will find in the new world.
Tickets are limited, so if you are interested in attending, buy your tickets soon. Purchase tickets
March 9-11
Barrel Tasting Wine Road – Northern Sonoma
Explore the Alexander, Dry Creek and Russian River valleys of Northern Sonoma County. 100+ wineries offer samples straight out of the barrel and the chance to purchase "futures" on limited quantity wines. Consider a picnic for lunch as most wineries won't be serving food.
March 16-18
Paso Robles' Zinfandel Festival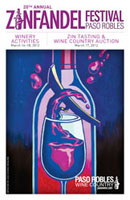 Zinfandel is part of the Paso Robles tradition and culture. Celebrate this grape with more than 150 wineries and vineyards that consider Zinfandel their heritage wine grape. I can assure you, these people know how to party! There will be barrel tastings, winemaker dinners, vineyard tours, barbeques and live music.
Zinfandel Festival Information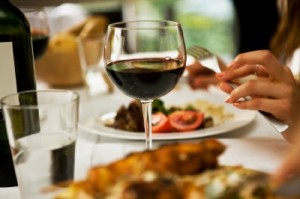 March 17 & 18
Abalone! (and Spring Release), Holly's Hill Vineyards, El Dorado County
Josh's grilled abalone is paired perfectly with Holly's Hill white wines. The menu:
Grilled Abalone
 paired with the 2010 Roussanne
Mario Batali's Chicken w/ Saffron, Green Olives & Mint over Fettucine
paired with the 2010 Estate Mourvedre
March 24-25
Rhone Rangers Tasting San Francisco
This one is big, but there are some wonderful wineries involved. You will be rubbing elbows with about 2,000 people trying to taste 500 American Rhone wines, but just enjoy the party!
March 31
Pathway to Pinot Paradise, Santa Cruz Mountains
The Santa Cruz Mountains has one of the most unique and diverse terrains in California for growing Pinot Noir. Pick a few wineries in one section of the mountains and enjoy the beautiful drive. This is a self-guided tour with several wineries tasting from the barrel and library (older vintage) wines. There is also a technical seminar and tasting the following day if you choose to stick around (this region is best covered in two days).
North Willamette Wine Trail Weekend, Oregon
Journey to 24 neighboring wineries located just minutes from Portland and experience a weekend full of wine, culinary samples, education and fun! From experienced wine lovers to novice wine tasters, the North Willamette Wine Trail has something for everyone.