Deborah Passin and the Birth of Backcountry Wines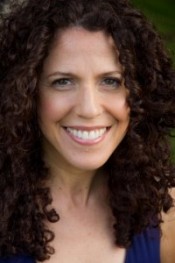 In March of 2003 I took one of the biggest risks of my life. I left my high salaried corporate marketing job, put my belongings in storage and bought a one-way ticket to New Zealand. I hopped off the plane, not knowing a single person in the country, and drove straight to the Marlborough wine region to look for a job.
It is magical how one decision in your life—one right turn instead of a left—can change the course of your future forever. That turning point happened for me six years earlier when I decided to move to Sydney, Australia to work for an online advertising company. Throughout my year there, I explored and tasted, explored and tasted. I became hooked on the art of the journey, the smell of Eucalyptus trees and grape vines, the crunch of gravel and dirt beneath my feet, the discovery of foreign cuisines and, most of all, the delight of getting lost in a spicy Shiraz. I decided I wanted my world to be filled with plenty of each. It took me until 2003, but I finally mustered the nerve to leave my secure career and begin one in the wine industry.
I found my first job in Marlborough within days of stepping off the plane. It was a little different than I expected. I ended up picking grapes in a vineyard for a small winery called Forrest Estate. What a change from working in a cubicle! I met people from all over the world, swapped stories with New Zealanders comparing their rural life to my life in Los Angeles and Chicago, and I learned how great wine is made in the vineyard. Brigid and John Forrest hired me as an intern in the winery after harvest so I could learn as much as possible about the winemaking process. I stayed for six months and then came back the following year to work another harvest.
My big risk paid off.  Since that first grape-picking job, my career in wine has propelled me through all sorts of diverse and fascinating terrain: I worked another harvest in New Zealand, this time inside the winery. I sold wine for two different retailers and then all over the Midwest for an Australian and New Zealand wine importer. I even became a barrel expert, selling French oak barrels to wineries in California.
In my life, I've come to seek out off the beaten path experiences no matter what I do, whether I'm traveling, dining, hiking or visiting wineries. I find these to be more personal, more meaningful and real. I often find the journey to get there as enjoyable as the time spent after I arrive.
I am incredibly discerning about the wines I drink. I obsess about choosing the perfect wine for my meal. My friends exercise great patience with me at restaurants as I exhaustively scan the menu and question the server to find the right wine to suit my mood and my meal. I have burned many a dinner at home taking too much time in the cellar making a decision.
At some point I realized I should either get treated for Obsessive Compulsive Disorder or start writing a blog. I created Backcountry Wines with the intention of sharing my unique experiences in wine and travel. The places and wineries I've discovered by going off the beaten path are too special not to share. The wineries I write about are often small growers with a natural farming philosophy. Their wines have character, balance, complexity, and never fall short on flavor. The wines speak of an adventure and a place, just like the people who create them. Journey with me.