I've been traveling up and down the Central Coast for the last few years peddling barrels to some of the top winemakers in California. I've discovered some new small projects started by winemakers who work for larger, more established wineries. Driven by their (insane) passions, they couldn't resist the urge to have a brand of their own and make the wines they've always wanted to make. These are the up and comers; look out – the wine landscape is changing!
My recommendations are a mix of these new wine projects, some of whose wines are only available through their websites or mailing lists (just do it), as well as some longer time favorites of mine who have tasting rooms in the same areas. Most are getting their grapes, or personally growing them, from some of the top vineyard sites along the Central Coast. And all strive to highlight the distinctive personalities of the sites (and sometimes of the people who make them). I truly feel the Central Coast is home to some of the most expressive vineyard sites in California with a huge variety of microclimates and soil types. Finding the right winemakers to show off these sites is good fortune. And getting a hold of their wines before they are all sold out is good timing!
The Central Coast AVA includes vineyards as far north as the San Francisco Bay Area and as far south as Santa Barbara County. This will be a three-part series highlighting my favorites traveling from North to South. I will be writing a separate post soon on the many wonderful Cabernet Sauvignon producers in Paso Robles, so those will be excluded from this series.
Part 1: Monterey County
Website/mailing list-only: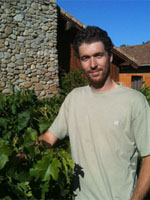 Madeleine – Belgium-born, Bordeaux-trained winemaker Damien Georis started his own small project in 2005 to focus on grapes of the Loire Valley in France: Cabernet Franc and Chenin Blanc. He only makes a few hundred cases so the best way to acquire his wine is to order through his website. I'm a big fan of his Chenin Blanc. $20-$25.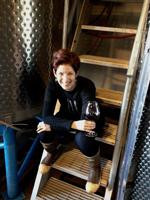 Scratch – Winemaker Sabrine Rodems is producing small-lot Riesling, Grenache and Pinot Noir from Arroyo Seco and Santa Lucia Highlands. She also makes luscious Pinot Noir, Chardonnay and Syrah for Wrath winery in Monterey (see Carmel tasting room below). Her Riesling is dry and mineral-driven, from a rocky riverbed in Arroyo Seco – I love this one. $18-$45
Tasting Rooms: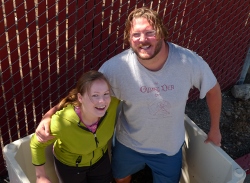 Albatross Ridge – Garrett Bowlus and his wife, Cassia, farm grapes on a steep Carmel Valley ridge 1,200 feet above sea level. The whole of Carmel Valley is off the beaten path, but these guys are on the back roads of the back roads. No need for you to make the trek though. They have a very nice tasting room in Carmel. They make wonderful Pinot Noir and Chardonnay, and at the right time of year, Rosé. $25-$55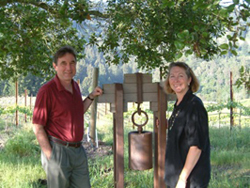 Windy Oaks – This winery is actually based in the Santa Cruz Mountains but has recently started expanding with seven new vineyard sources in Monterey County. They also just opened a tasting room in Carmel. Owners Jim and Judy Schultze focus on Pinot Noir, the majority of which is from their estate vineyard in Corralitos. My favorite is their Wild Yeast Pinot Noir. $15-$60.
Wrath – Sabrine Rodems shows off her talents here making Pinot Noir, Chardonnay, Syrah, and Sauvignon Blanc from Wrath's estate vineyard and other great properties in the Santa Lucia Highlands. The wines are made in small lots that are often vineyard, even clone,-specific. Stop in for a taste (Carmel or Soledad) to see what Sabrine can do! Then go buy her Scratch wines (also). $19-$50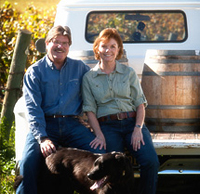 Morgan – For three decades, Dan and Donna Lee have owned and operated Morgan winery. Before the Santa Lucia Highlands area was well known (now wines from this area are highly sought after), Dan and Donna purchased a 65-acre property on which they planted their famous (organic) Double L Vineyard. Their Pinot Noir and Chardonnay from this site are outstanding. One of my go-to "everyday" wines is the Cotes du Crow's Rhone Blend. $18-$65