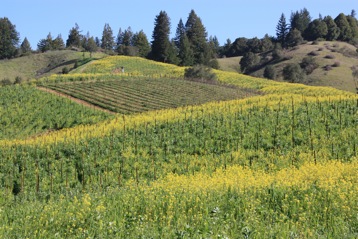 There really isn't a bad season to go to wine country. In fact, I recommend visiting your favorite wine regions throughout the year to see how the landscape changes. Fall, of course, is an exciting time because the vines are loaded with grapes. And when harvest is over, the leaves change colors, lighting up vineyards in red, orange and gold. In February and March, yellow mustard flowers add life to a winter vineyard. And in the spring, vines start to bud and wild flowers bloom – a time of hope for a great vintage.
Only a few wine events in February caught my attention. But if you need that extra motivation to go to wine country in the winter, these look like good excuses!
February 18
Alsace Festival, Anderson Valley
Meet the winemakers and taste Alsace-style white wines from around the world, including Riesling, Gewurztraminer, Pinot Gris, Pinot Blanc and Muscat. During the Grand Tasting you will enjoy foods perfectly suited for aromatic whites and savor fresh oysters, charcuteries, Asian  fare, Tart Flambee' and more.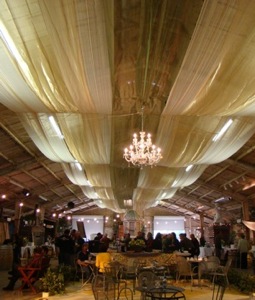 February 11 & 12
Valentine's Weekend Food & Wine Pairing with Live Music, Holly's Hill, El Dorado County
Holly's Hill Valentine Event Details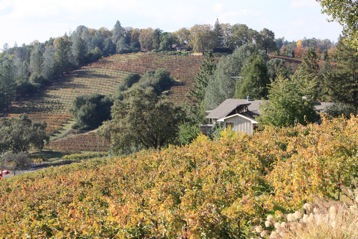 February 18-19
11:00 to 4:00
Super Zinster Weekend, Terre Rouge & Easton Wines, Amador County
The entire Easton line up of 6 Zinfandels will be featured this weekend. Amador Zin, "E" Zin, Estate Zin, Fiddletown Zin, Late Harvest and Obscura. Enjoy complimentary tasting and Goat Cheese-Sundried Tomato Paté. Free Easton Zinster Poster with any purchase.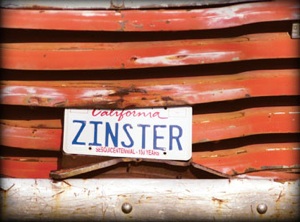 February 25 11:00 -4:00
Eighth Street Wineries Open House, Sonoma
A portion of ticket sales will go to Water.org, a global charity working to provide developing nations access to clean water.
Along with nine other wineries, Enkidu will be pouring these great wines paired with BBQ slider sandwiches:
• 2008 Kiamberell's Pinot Noir, Russian River Valley
• 2009 Bedrock Zinfandel, Sonoma Valley
• 2008 Humbaba Rhone Blend, Sonoma County
• 2008 Fazekas Petite Sirah, Napa Valley
• 2009 "E" Cabernet Sauvignon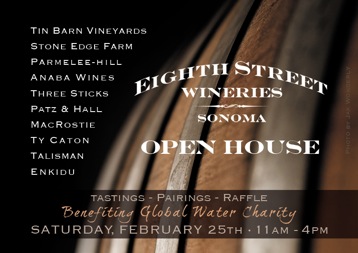 All Weekends in February:
Barbera Fermentation Tours at Vino Noceto, Amador County
It's Barbera month at Vino Noceto! There's a lot that goes into winemaking before the pour—take a look through the eyes of our 2009 Linsteadt Barbera to see how years of experimentation in the fermentation and aging processes have led Vino Noceto to produce quality wines, year after year.
Any Day in February:
Mustard Flowers…
…are blooming in Napa!