Ivo and Claudio Nardi run their family winery in the hills of Veneto in the northeast of Italy. Encouraged by their father and mother, in 1985 they converted the family's vineyard to organic and became leaders in organic and biodynamic farming in Italy. Ivo says that during his agricultural studies, he became aware of the earth's vulnerability and limited resources. For him, this became the "project of a lifetime."
The Nardi family was among the first ten wine producers in Italy to experiment with organic farming. They produced the first organic wines in the Prosecco area, and their "Animae" was the first sulfite-free sparkling wine in the world. Viticulturalists all over Italy pay a visit to Perlage before converting their own vineyards to organic. Ivo says, "We have a dream not just to be organic but that all of the production of DOCG Prosecco becomes organic." (DOCG is the highest quality designation for a particular region).
Their Animae was not an easy undertaking. Sulfite-free sparkling wine was considered almost impossible. For one, the sulfites that occur naturally in wine tend to be higher after the second fermentation of a sparkling wine. So they had to find a special yeast to use for their fermentations. Animae strayed so much from the typically produced "spumante," they referred to it as "a wine far away in time."
So why did they take on this challenge? The Nardis say, "Animae makes the real soul of the Prosecco DOCG come out, with its full primary aromas, the intact perfumes of the grapes and all the intensity of a bouquet that from the vineyard arrives to the glass, straight and with no external influence." Simply put, they are purists. They believe that to achieve the greatest expression of the vineyard and region, the wine needs to be made completely natural.
It's even more impressive that they took it this far knowing that organic requirements in Italy are less rigid (in regards to sulfites) than in the U.S. In the U.S., if a wine is labeled organic, it has to be 100% sulfite-free. But in Europe an organic wine can still contain a low level of sulfites.
I typically prefer wines "made using organic grapes" versus organic wine because, without sulfites, a wine can become unstable. It is vulnerable to threats like bacteria and spoilage if not made in just the right manner.  It has to be handled delicately from vineyard to bottle. Animae traveled across the world and still tastes delicious. That's impressive!
The Nardi family makes a variety of organic wines, including a tasty little Sangiovese that sells for under $10, but their Animae is something really special. It is elegant and complex with a nice balance of creaminess and fresh liveliness. If there is a wine that can change my mind about sulfite-free, it is this one. Bravo!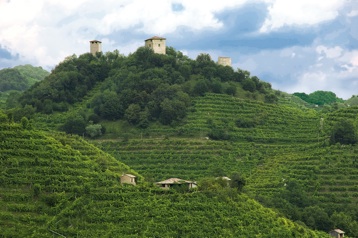 "The earth's resources are limited and we must handle them with care to give equal opportunities to our children."
-Ivo Nardi